Maily is an app that allows kids aged 3 -12
to communicate in a safe, creative way
with their parents, relatives, friends
and other loved ones. It runs on tablet,
mobile and web.
I worked at Maily as a sole product designer for about a year.
At my time working there, I focused on different objectives
such as creating accounts, parent vs. kid feeds, canvas and more.

In this case study I will focus on the onboarding and signup
processes for the adult users.

Research
Maily is a cross platform product which should be very safe for kids,
yet allow adults to use it without feeling childish.

The onboarding process was structured in a long tiring way
and had a lot of configuration; the process included steps such as -
creating your own account, adding a one or more kids,
add a partner, invite a relative, log in and manage permissions.
It took some time for the users to get to the 'magic moment'.

The data showed that we lose customers along the way and that they don't convert.
Users stop the sign up process usually right after adding a kid.


User task flow mapping of Maily
Task flow for the sign up process
Solution
UX / UI Improvments

The process also included some UX and UI improvments of the design.
For example, here is the main log in screen






Before (left) & After (right)
Improved flow

First, we added some onboarding screens that will explain the apps value.
The flow changed to allow the adult to first create his own account, add a kid
and send a message to thier kid right away. That way, the adult could experience
what the kid will experience and imaging how it would be like to interact with them using Maily.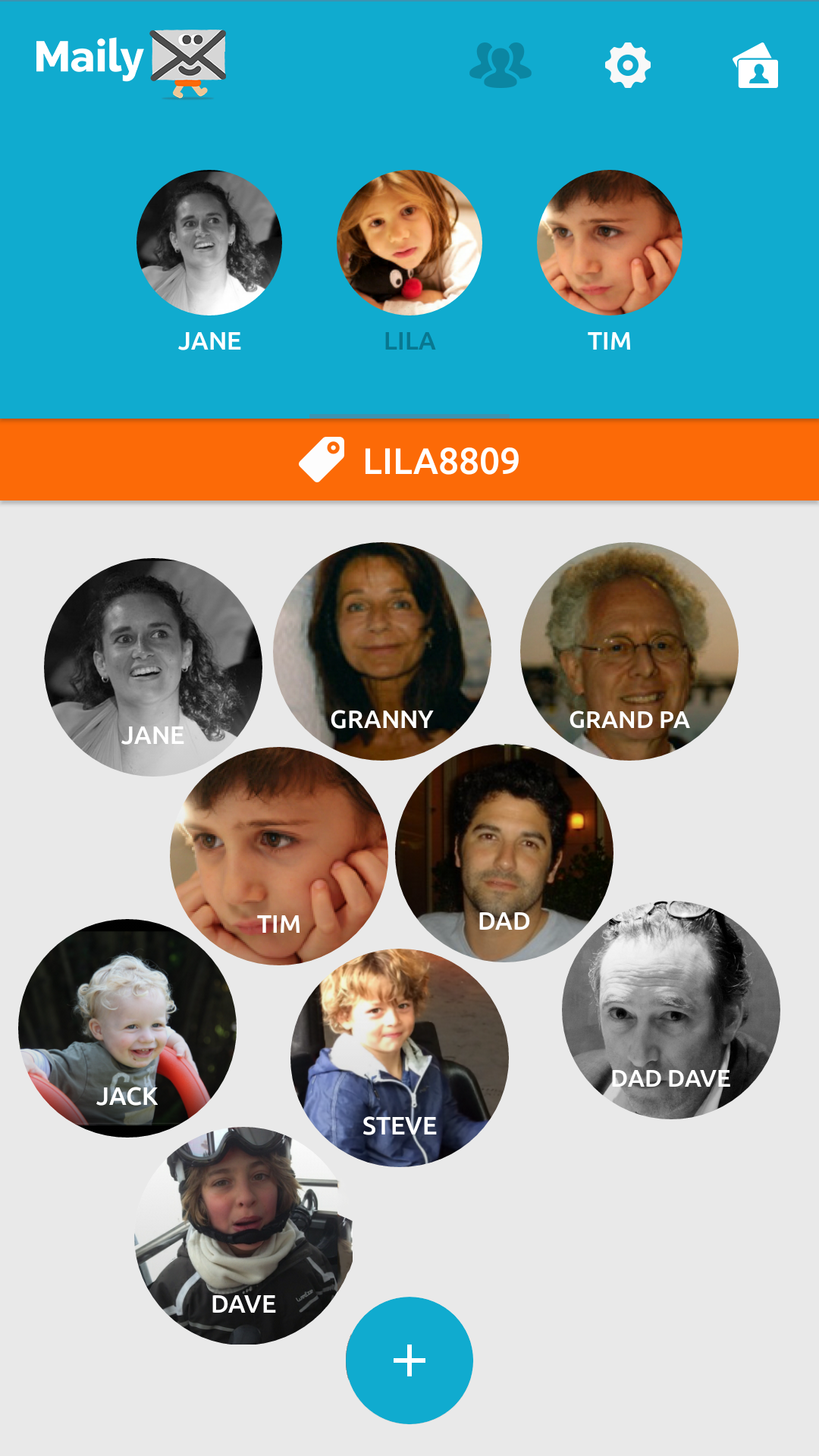 Feed > Inbox > Single conversation > New message editor
Results


The Improved onboarding flow helped the users' experience
and understand Maily faster and
increased converstion in 20%

The parents were able to see the app's value faster by creating and sending their first message to their kids during the onboarding process which showed them the value in Maily right away.